>
X
Loading... Best LNAT practice books
LNAT Books are a must have for top marks on the LNAT. The LNAT website is great for practicing, but there are only two tests available – so it is best to save them for just before the exam. This guide talks you through the different LNAT Books available, plus some non-LNAT Books which will also help increase those important LNAT Skills. This article talks you through how to get the most out of LNAT Books, as well as a review of LNAT Books available to help you choose which one is best for you.
How should you use LNAT Books to help you improve your score?
You should use your LNAT Book to do as many practice questions as possible. But, to get the most out of your practice, it is important to regularly check your work. When looking through the answers, write tips next to each question focussing on what you missed and what technique you would use next time.

Make sure to do some LNAT practice under timed conditions. The exam is very time pressured and you need to be prepared for this, so put yourself under strict time conditions. But, don't always time yourself. Sometimes it can be a good idea, early on in your practice, to do questions slowly, working out the steps you need to take to get the highest mark possible, before you practice doing this more quickly.
Essay guides can be useful, but there are many different ways to answer an essay. So if your essay is clear and cohesive, it doesn't matter if you haven't made the same arguments that have been made in the book. Instead, use the book to identify skills that make for a generally impressive essay (for example, topic sentences, clarity, identification of the counter argument), and use that as a checklist for your work.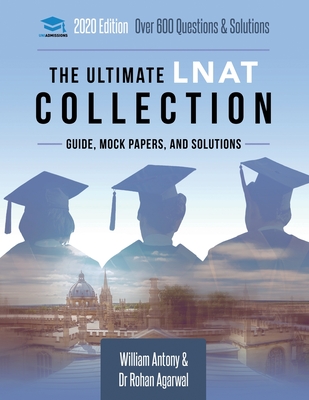 The Ultimate LNAT Collection Book – 3 Books in 1
Review: This book is a great all rounder, with 600 practice questions as well as Essay Plans and full mock papers. I would suggest doing 6 rounds of practice questions, with a time limit of 9 minutes per passage, and then working your way through the answers and comments on each practice question. Next, get your pen out and scribble down important tips (for example, if the question asks you for an 'unstated assumption' you are looking for something that the text relied upon but did not explicitly say). The essay plans are handy too, and will point you towards a clear and concise essay structure, although you shouldn't be concerned if you have taken a slightly different route to the question.
Price: £27 from Amazon. Not cheap, but not a bad price for the quantity of questions. There are cheaper second hand options to be found on Ebay too.
The Ultimate LNAT Collection Book – Amazon
The Ultimate LNAT Guide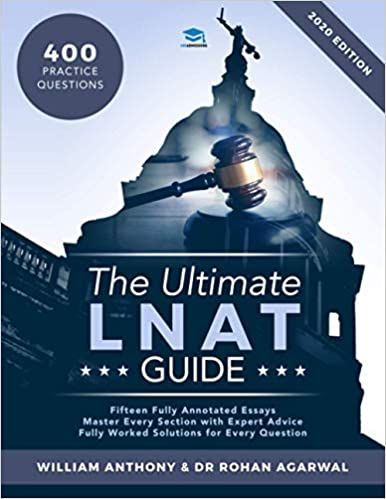 Review: This book is great for a slightly shorter overview of the LNAT, including general advice, 400 Practice Questions, Essay questions and Essay annotations. The only difference between this book and the first book is that the first book also includes Mock Papers, and is a little more pricey. This book might be the best option if your LNAT test is quite soon, and don't forget that you can always create your own paper by picking 42 Multiple Choice Questions and One Essay, as well as doing the practice papers on the LNAT website. The annotated essays are probably the most helpful part of the book, read through the annotations and try to apply them to your own essay to improve your score.
Price: £15 from Amazon so a good cheaper option if you don't have as much time to work through the big book
The Ultimate LNAT Guide – Amazon
LNAT Practice Book: LNAT Preparation Guide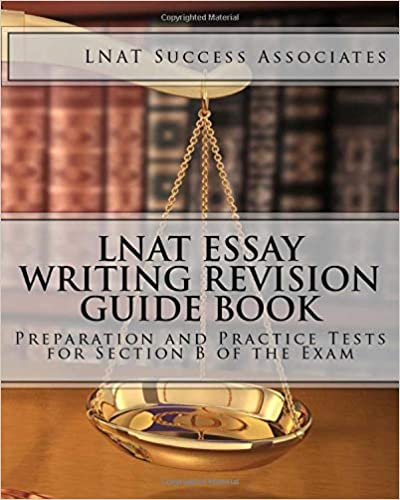 Review: This book only provides 3 Mock tests and you have to buy two books, one for Section A and one for Section B. This makes it more expensive for the amount of questions that 'The Ultimate LNAT Guide'. For that reason, this book is probably only worth going for if you want some questions to supplement one of the books above. The book on Section B walks you through how to write an essay in a very comprehensive manner, and probably has more information on the essay than the first two books. But, the contents of the book seem a little bit simple, and it is very expensive, so only go for this one if you are really unsure about the essay and want to go back to writing basics. Before buying, it would be worth taking a look at our free blog post '10 Top Tips for LNAT Section B'.
Price: £11.50 for Section A (more expensive than "The Ultimate LNAT Guide" if you take into account the number of questions provided), and £25 for Section B (very expensive for a book only on the essay side of the paper)
LNAT Preparation Guide Section A – Amazon
LNAT Preparation Guide Section B – Amazon
LNAT Essay Questions and Answers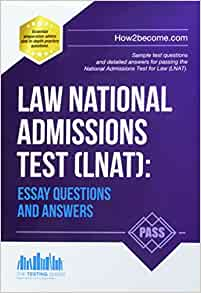 Review: This book is cheap and helpful for Section B. It includes a section summarizing general information on the LNAT including registering for the test and what to expect, which will help calm your nerves before test day. The book also includes plenty of essay questions and advice on how to write a good essay and make strong arguments. It might be a little bit simple if essay writing is already one of your top strengths, but, if Section B of the LNAT worries you then this book will be a handy addition to one of the other books which focuses on section A of the exam.
Price: £7.85 so nice and cheap, although remember this book only deals with Section B, you will need to buy another book for Section A
LNAT Essay Questions and Answers – Amazon
J Herring Criminal Law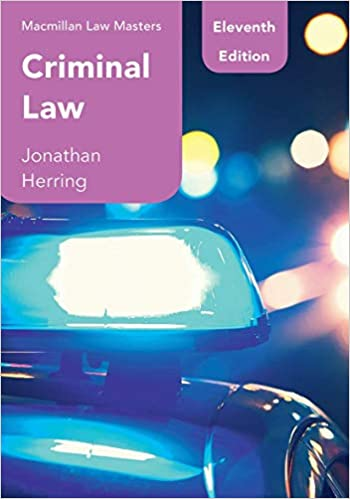 Review: This is not a book written specifically for the LNAT, and remember you do not need to have any knowledge of the law for the LNAT. But, this book includes 'Hot topic' pages which discuss issues similar to the kinds of things that might come up in the Law section of the essay titles. For example, should we criminalize the spread of disease? At what point does a foetus become a 'person'? Flicking through the debates on some of these issues, in the hot topic section and in relation to recent cases, will put you in the mindset of a lawyer, and get you to think about the kinds of questions you should be asking and things you should be considering in your essay. This will also be helpful if you are attending an interview, but it is important not to treat this book as information to learn, instead, allow it to introduce you to new ways of thinking. This book is probably best for people who have already done a lot of LNAT prep using one of the other books, and will be most helpful for people who are also preparing for Oxbridge interviews.
Price: £25 from Amazon, so on the pricier side and will need to be bought in addition to an LNAT specific guide. Also note that only parts of this book will be useful at the LNAT stage.
Criminal Law Textbook – Amazon
It is not all about the LNAT Books …
A good book will help you do well in your LNAT, but just purchasing a book will not get you all the way, you must use it effectively. It can also be really helpful to get an LNAT tutor, this is someone who is experienced in teaching and taking the LNAT and who will be able to interact with you and improve your grades in a much more personal way. It can be really hard to critique your own work, an LNAT tutor will be able to spot the things you need to improve on and boost your LNAT scores.